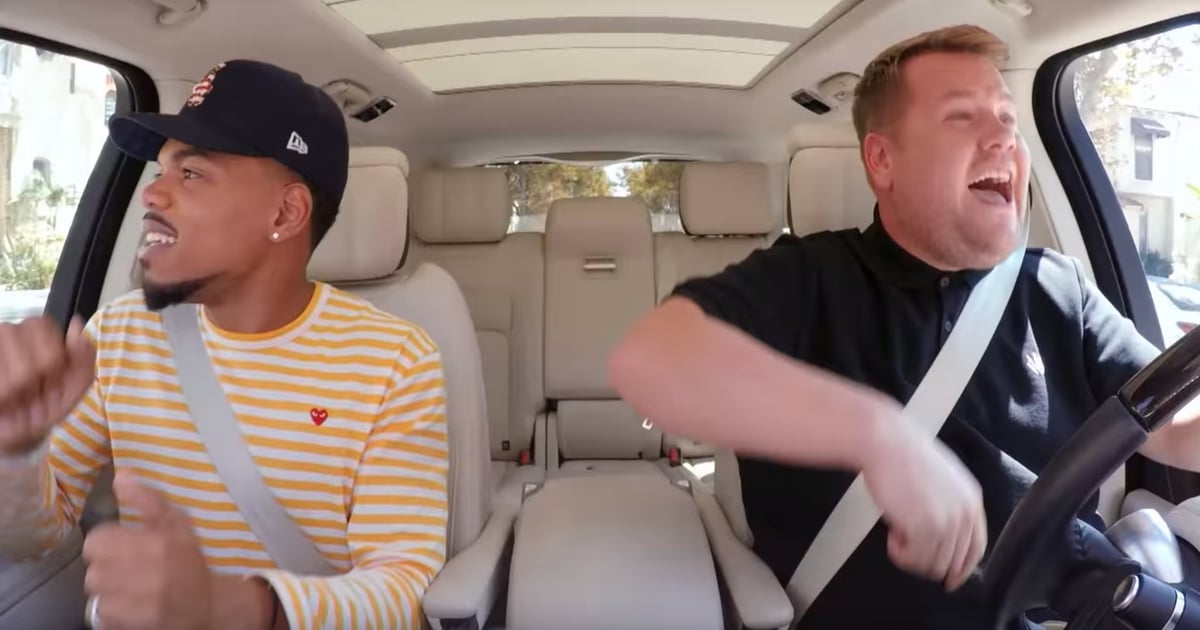 Chance the Rapper is joining Carpool Karaoke on Tuesday night, and we have absolutely no chill right now. Just as we were starting to think we were due an installment of what is arguably our favorite late-night segment, James Corden has delivered — in a big way.
So far, all we know is that Chance the Rapper will be joining Corden on his morning commute this Tuesday. In the teaser video, the pair are excitedly singing Chance's insanely catchy song, "All Day Long," which was released in July along with his debut full-length album The Big Day. This is your advanced warning that you'll be humming the upbeat tune for the rest of the week (and we're not mad about it). Chance has been making the rounds over the past two weeks to promote Netflix's first ever music competition show, Rhythm and Flow, premiering on Oct. 8, where he will be joining the judging panel alongside Cardi B and T.I.
Watch the Carpool Karaoke teaser above, and be sure to come back for the full video when it airs on Tuesday, Oct. 8 on CBS.