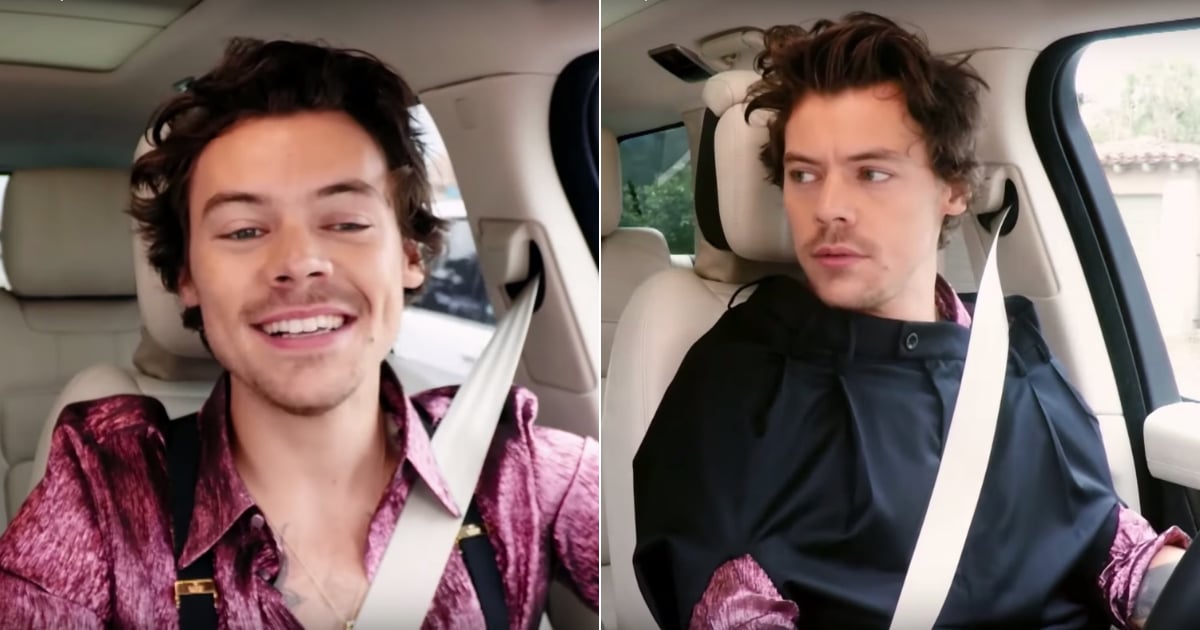 Harry Styles hosted The Late Late Show With James Corden (without James Corden) on Tuesday night, and honestly, it'll take us a day or two to recover. Along with playing a round of 'Spill Your Guts' with friend and ex-girlfriend Kendall Jenner, Harry also sat down with Tracee Ellis Ross, and then surprised us all with a bonus installment of Carpool Karaoke. Our hearts . . . just can't take it.
In Monday night's Carpool Karaoke, James teaches Harry that the trick to hosting The Late Late Show successfully is to fake laugh at just about everything guests say. This is before they belt out Harry's song "Watermelon Sugar High" and joke about what Harry plans to wear while hosting the show.
This isn't the first time Harry has carpooled to work with James Corden — in fact, it's actually his third time (if we count the time One Direction did it — which we do). Watch the full video above, then make sure you watch the cute video of Harry and Kendall eating foul foods.